Hoogte 2 Architects
Concept, Branding, Responsive Design & Development
We built the website for Hoogte 2 Architecten who, like us, are located in Arnhem.
Customer

Hoogte 2 Architects (H2A)

Year

2019

Services

Concept, Branding, Responsive Design & Development
View website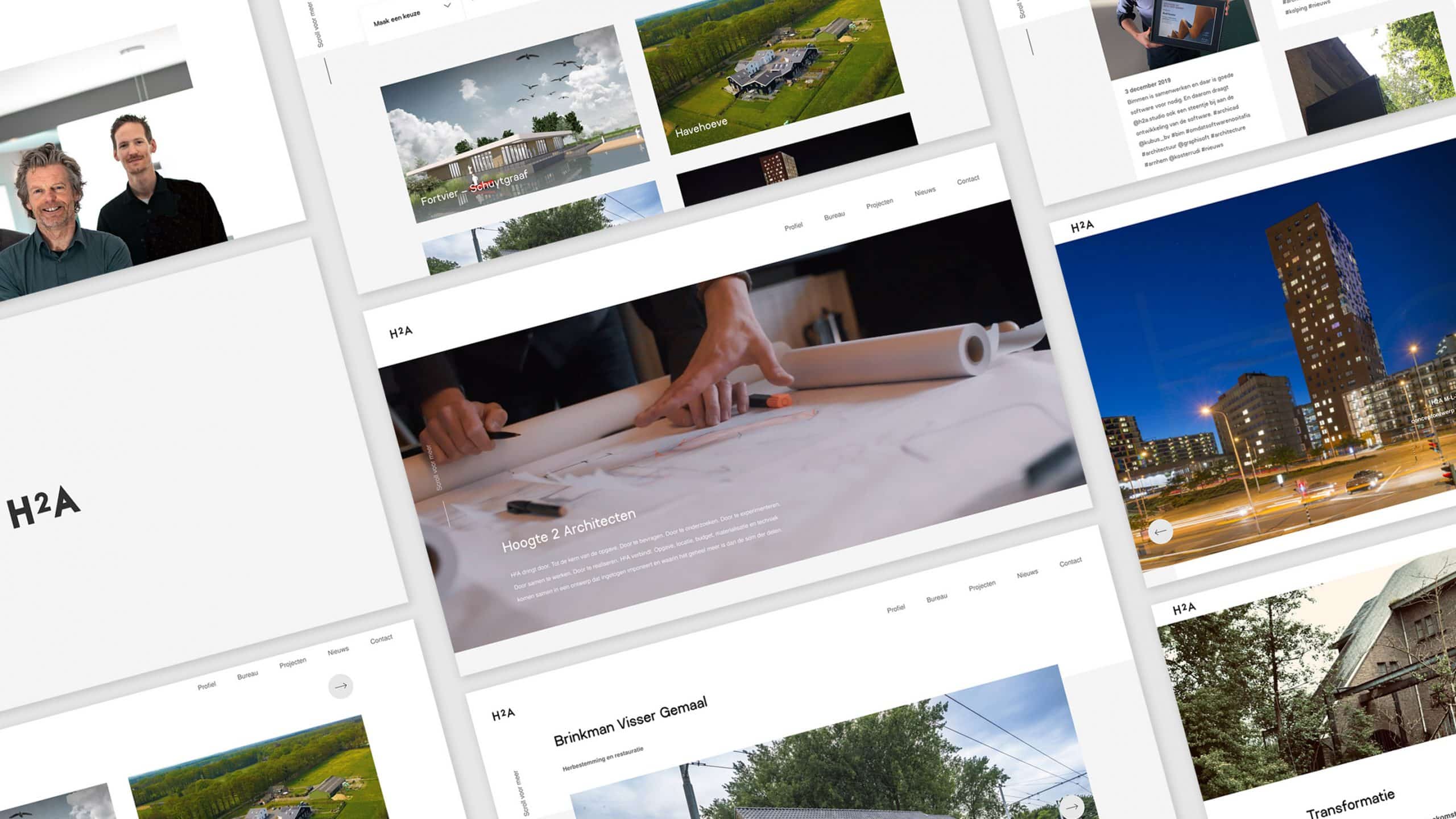 Hoogte 2 Architecten is an architectural firm that successfully builds according to their clients' wishes. This means that they have a well-filled portfolio that includes a wide variety of different projects.
So what was the best way to show all these different projects on their website? That was the question we needed to answer when H2A asked us to work for them.
The result is a solid and clean design that enables you to see all of H2A's designs in a uniform manner and, at the same time, does justice to the true diversity of their projects.