Rutgers 50
Concept, Campaign, Responsive Design & Development
Rutgers is a foundation that is committed to, among other things, sex education around the world. In 2017, it celebrated its 50th anniversary and we were asked to launch the campaign's website.
Customer

Rutgers

Year

2017

Services

Concept, Campaign, Responsive Design & Development
View website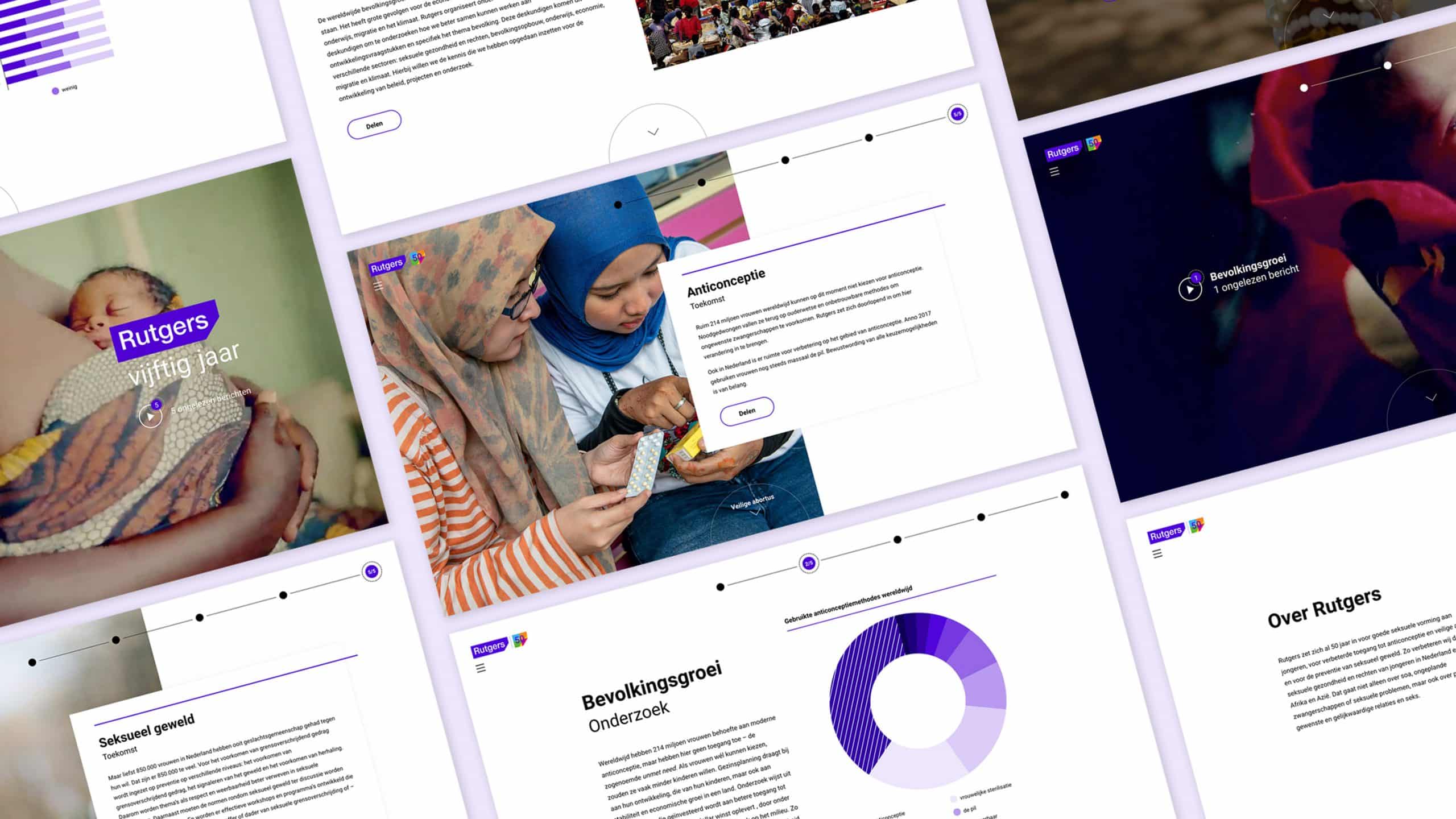 50 years of Rutgers
Based on a solid concept, we put the emphasis on the five most important themes in Rutgers' work. By seeking the right balance between text and image, we not only made the website more visually attractive, but also very accessible. That's something which is very important to Rutgers as they seek to reach a broader audience.
When designing the website, we focused on the important interplay between the film material delivered by Arteffects and the website's design. Together they play a critical role in ensuring that Rutgers' message will be communicated in an engaging and clear way.