Studio Encode
FARO Architects
Concept, Responsive Design & Development
This renowned full-service architectural firm has created and worked on many projects.
Customer

FARO Architects

Year

2019

Services

Concept, Responsive Design & Development
View website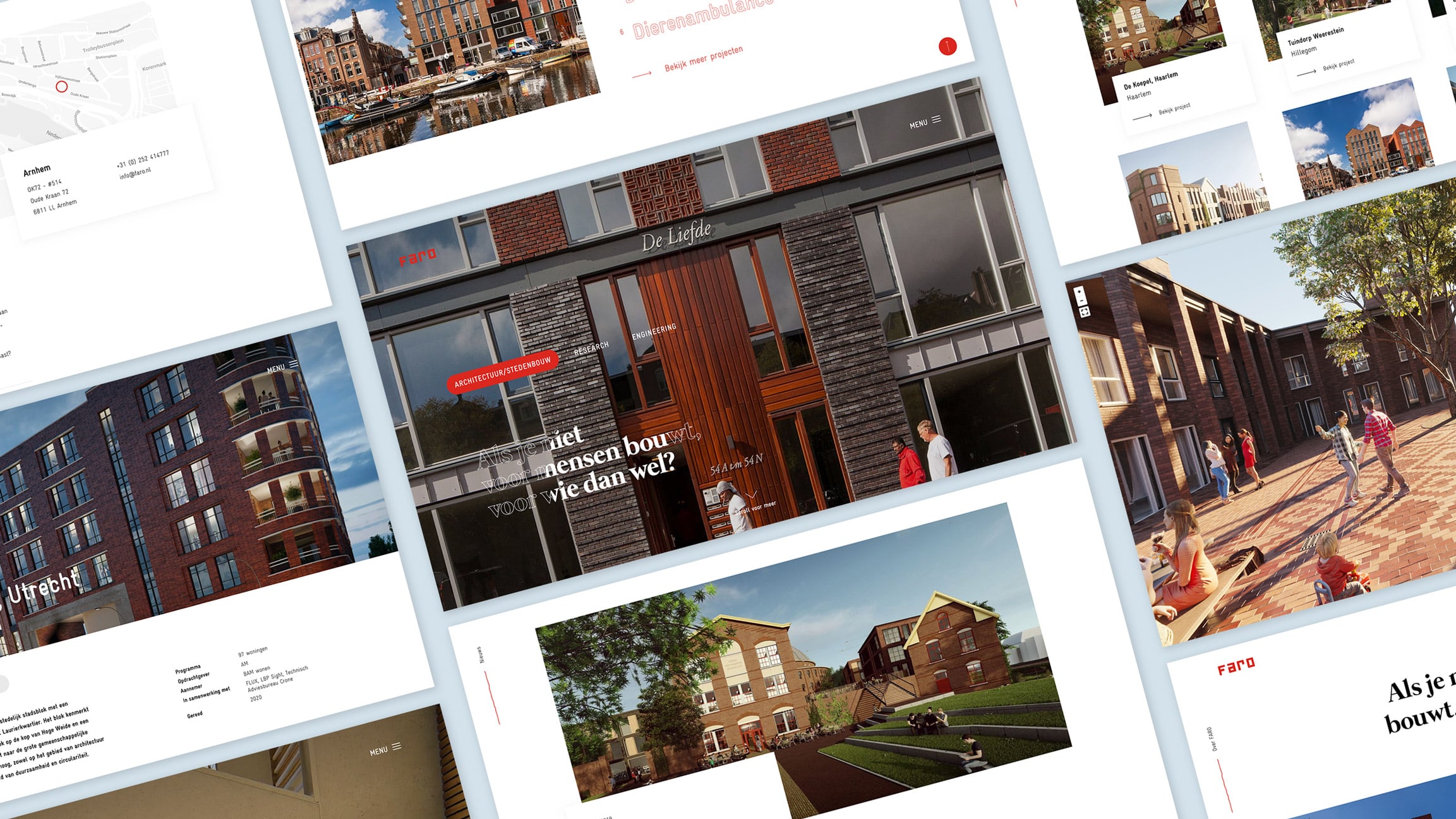 Who do you build for, if not for people?
Our challenge was displaying all FARO's different projects in a clear and comprehensible way to the website's visitors. What choices needed to be made to achieve this? Furthermore, how could we bring structure and clarity to the website when there was almost too much information to share and while keeping the user experience alive and playful?
We managed to clearly map out all of FARO's projects, both figuratively and literally. The most eye-catching projects are now just a click away from the home page and can be viewed from a 360-degree panorama angle. By making intelligent use of interactive solutions and technology, we were able to build a large website that, despite its size, never feels dull.