Studio Encode
Nicky Romero – Redefine
Concept, Responsive Design & Development
Redefine is the new tour from Nicky Romero, a Dutch DJ and producer.
Customer

Nicky Romero / Protocol Recordings

Year

2019

Services

Concept, Responsive Design & Development

Awards

Awwwards Honourable Mention

Photo

Kevin Canales
View website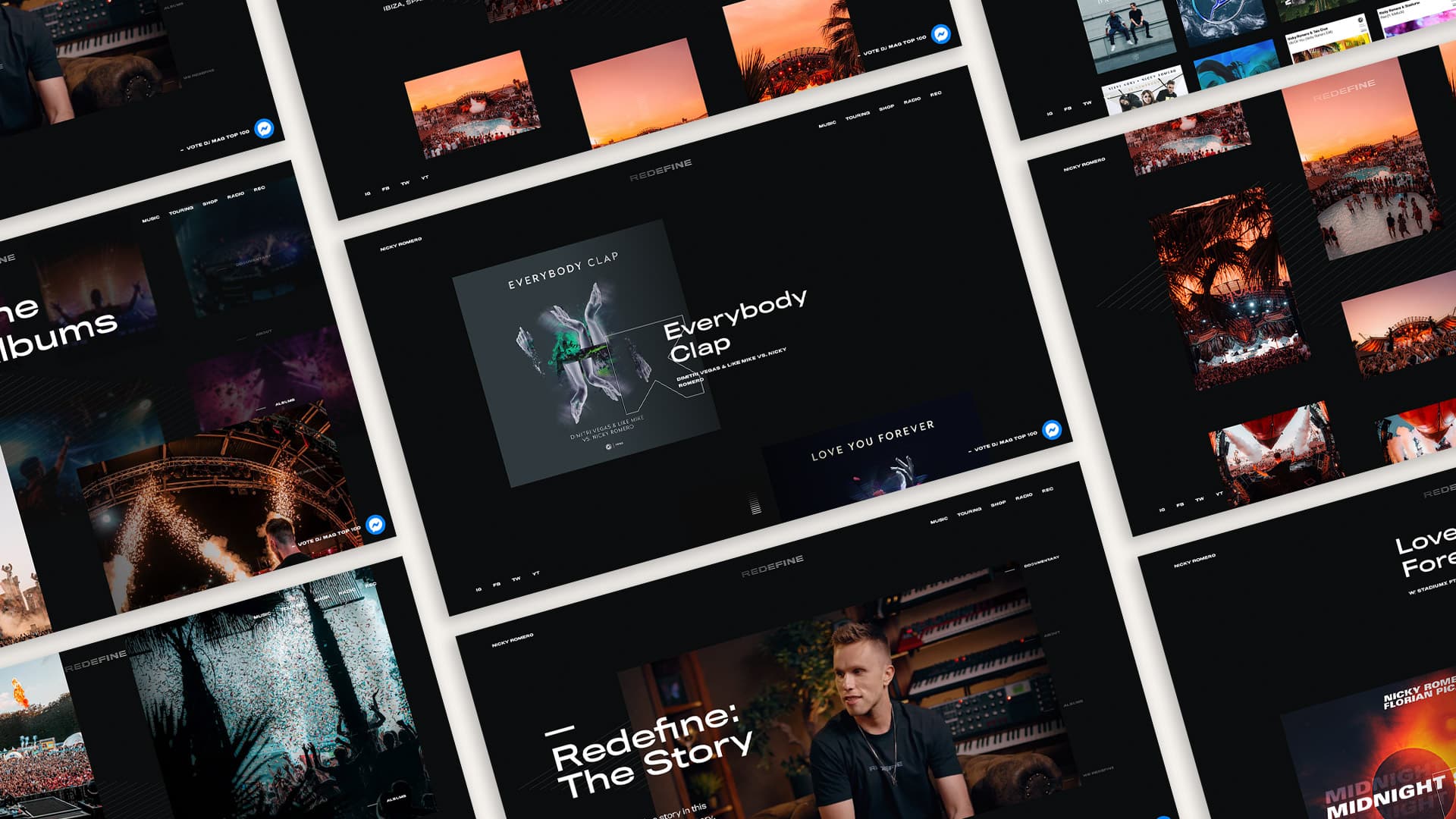 Redefine: The Story
This tour name is not randomly picked at all. It's because Nicky continuously redefines himself as a DJ, someone who is always on the move and changing. Just like the campaign website. This website went live during the Redefine tour. Because of that, the the website required a dynamic character and had to evolve continuously.
At first, the only information we had was the tour dates. Later on, we were able to enrich the website with music, stories, and fan content. The challenge? To keep engaging visitors and to trigger them to keep visiting the website. Check it out!